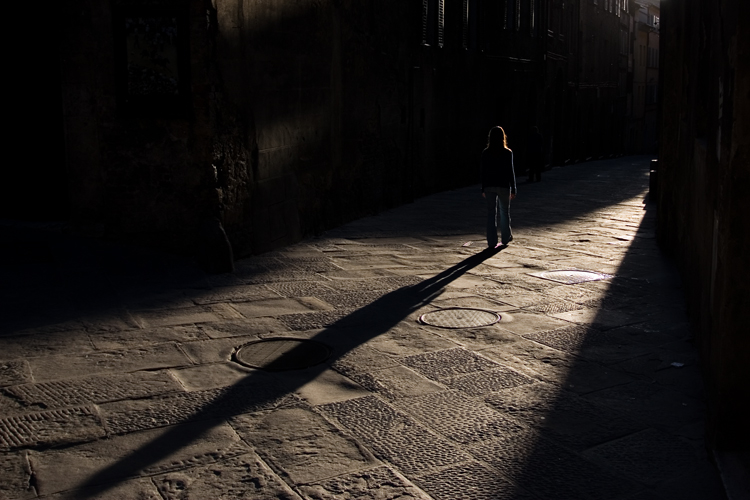 "The people that walked in darkness have seen a great light:  they that dwell in the land of the shadow of death, upon them hath the light shined."   (Isaiah 9:2)
We hear that verse a lot this time of year in sermons and Christmas cantatas.    We read that verse on many Christmas cards that come through our mailboxes.     But, as I was reading this just this morning, another great truth from the Word of God revealed itself.
I've always gotten the "heebie-jeebies" when I heard about or read about "the shadow of death".    It always bothered me as a child to think about death looming over me like some shrouded figure with a sickle, ready to strike me down.     To be truthful, there are times it's bothered me even as an adult.  But no more.   God is always so good to encourage and strengthen us right when we need it.   Today was no exception.
Here's the brick God hit me with today...... The presence of a shadow indicates the presence of the light!    Wow!   When I realized that truth today, God rocked my world!     THAT'S what David meant when he wrote, "Yea, though I walk through the valley of the shadow of death, I will fear no evil, for Thou art with me."    That ought to make a dead Baptist kick open his casket, dig his way to the surface and dance on top of his tombstone yelling, "Hallelujah"!     When the shadows of this world loom over me, I can be encouraged knowing that there's a Light behind whatever circumstance is creating that shadow!    It's Jesus, the "Light that shines in the darkness, and the darkness hasn't overtaken it"!    That truth alone is enough to cause me to smile in the middle of trouble, trust in the middle of despair, and praise God in the middle of a trial.
Got shadows in your life this Christmas?    Look past them to the Light of Christmas.    One thing about shadows, they change.   Jesus is the same yesterday, today and forever.    Shadows come and go, but Jesus remains!    I hope you're grasping this!    I'm trying to comprehend the fullness of what God revealed to me today, and I'm still trying to take it all in.     Even in the darkest midnight when I can't see my hand in front of my face, I know the Light is still shining.    There are times when we all go through the shadow of the night, but the Light is still shining.    Never forget that.    I pray that I never do. 
It's my prayer for you that Jesus Christ, the Light of the World, will shine His love and peace on you and your family this Christmas season!